relax and play at home
---
Leave your car keys in the drawer and recline in your camp chair under the shade of a tree. Read a book, or join your family and friends for a swim in the beautiful river running past your camp. Play disc golf, walk the camp circuit, kick a ball, play cricket, catch a fish. Light the barbecue for lunch. All this, and more, at Southern Tasmania's wilderness camping ground.
PARK & LOCAL ACTIVITIES
---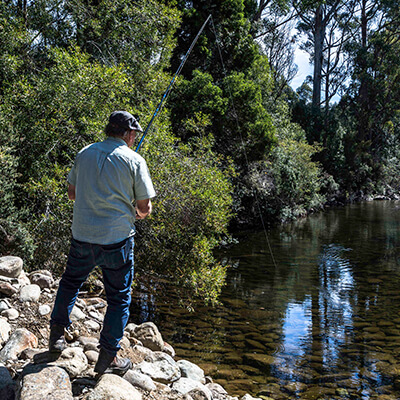 FISHING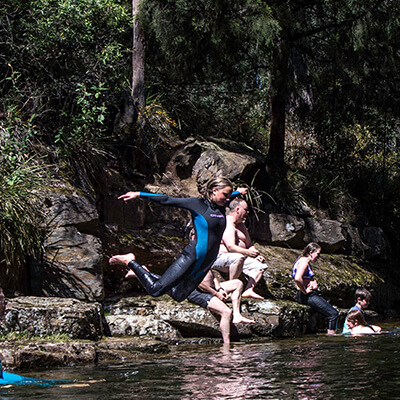 SWIMMING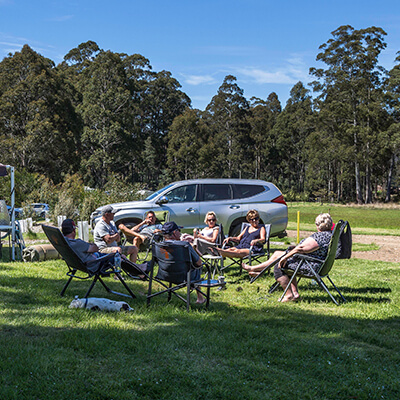 RELAXING WITH FRIENDS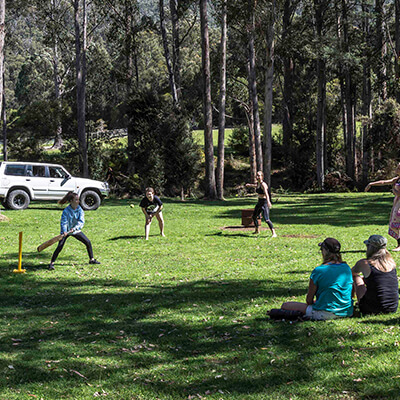 Playing cricket
Hanging Out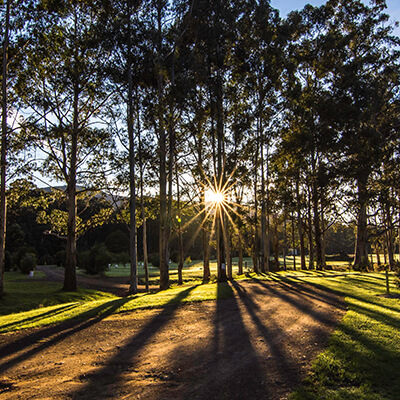 Chilling
---
---
STAY
A stunning camping and leisure environment where you can get away from your busy life, and breathe for a few days. Private sites cater for anything from a single tent up to multiple tents, RVs or vans, and are spread out over a kilometre of river frontage.
SEE THE PARK
---
EXPLORE
The camping ground is close to many extraordinary natural and cultural attractions in the Huon Valley and the southernmost parts of Tasmania, from mountain climbing and whitewater rafting to meandering through art galleries and antique shops.
EXPLORE
---
RATES
Whether you are in a tent, van, or RV, we'll make sure that we provide you with the very best campsite to suit your party size and requirements. On almost any day of the year, we'll be able to accommodate you.
SEE OUR RATES